Julie Cohen, PCC, is a Career and Personal Coach.
She helps her clients clarify and achieve their professional and personal goals including greater career satisfaction, enhanced work-life balance, improved leadership capabilities and meaningful personal growth.
Julie challenges people to think differently. She believes that coaching propels people forward as they gain deeper self-awareness. Her straightforward, direct approach combined with her creativity and sense of humor makes coaching both challenging and fun.
More Ways
to Work
with Julie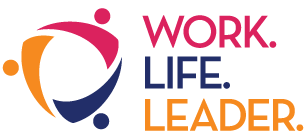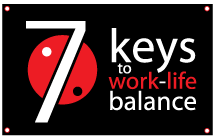 Julie brings over 20 years of experience in corporate, non-profit and entrepreneurial entities to her work as a coach, trainer and speaker. Formerly an internal Executive Coach at Ernst & Young LLC, Julie was part of the design team responsible for developing and implementing a national coaching program for the Firm's management consultants. She coaches a wide array of individual and organizational clients throughout the US, Europe and Asia.
Julie is the author of Your Work, Your Life—Your Way: 7 Keys to Work-Life Balance. She presents highly interactive workshops on the book's content in-person and virtually. She is also Founder and CEO of Work. Life. Leader., a holistic leadership development company supporting emerging and developing leaders to excel professionally, impact their world and live life on their terms.
Julie has a Bachelor of Arts in Economics from the University of Pennsylvania and a Master of Science in Counseling from Villanova University. She is a graduate of Corporate Coach University International's and Coach University's Training Programs, is a past President of the Philadelphia Area Coaches Alliance and a member of the International Coach Federation (ICF). Julie has earned the Professional Certified Coach (PCC) designation from the ICF.
Julie lives near Philadelphia with her husband, son and beagle. She is a classical piano student, recycling enthusiast and an avid reader. One of her current goals is to do a pull-up by the time she is 50.